Selling is at the heart of every business. You only survive as a business when you are able to sell your products and services to your target market on a sustainable basis. Many people are afraid of selling, and lots of people run away from or fail when placed in roles that require them to sell. Selling is one of those things that people do naturally and every day without knowing it. When men proposition their intended spouses, when people go out looking for a job, when parents convince their children – they are all selling, but often times they do not know it.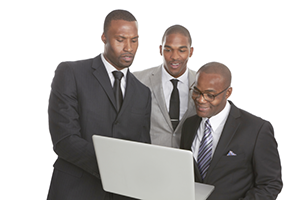 At the heart of effective selling is winning the hearts of your clients and then translating this victory into their pockets and yours. This requires sales professionals and business owners responsible for selling to be consultative – focused on understanding the needs of clients and responding to those needs in a proactive manner. Modern selling is not about working the game of numbers and cold-calling, it is about a deliberate focus on understanding the target clients, creating a sales process for your product/service, planning your territory, calls and key accounts, as well as managing your sales forecasts.
At Learning Impact our Sales Academy Workshops cover a number of paradigm shifting areas that will equip your sales professionals and other employees involved in selling with the right skills to win the hearts and pockets of your clients and prospects as follows:
Sales/Business Research Tools and Techniques

Account and Territory Planning

Sales Process

Sales Forecasting & Strategy

Marketing and Selling Techniques

Frequency and Competency Measures

Managing Sales Teams

Skills for Everyday Sales Success

Negotiations and Influencing Skills
We are available to support you in designing and implementing bespoke learning interventions targeted at building the capacity of sales professionals in your organization that reflects your organizational context and nuances. We also offer learning resources – Audio Books, Case Studies and Interactive ELearning Workshops in the area of sales and marketing at www.bebetterbooks.biz.
Our team of specialist learning designers is available via email at: info@learningimpactmodel.com, or via telephone on +234 805 195 3276.