Customers pay our salaries at the end of each month and are critical to the survival of our businesses and the sustenance of our livelihoods. In spite of the obvious important role that our customers play in our lives, we still find that organizations and employees often pay a mere lip service to keeping customers delighted.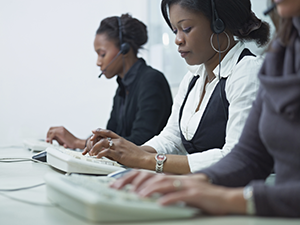 Organizations who really appreciate the value of happy customers are able to create a brand and reputation that ensures that they gain long-term loyalty, referrals, repeat business and a pipeline of opportunities for the future. At the heart of creating delighted customers is the concept of managing customer experience. By paying attention to the expectations that customers have and the underlying behaviours that create a customer service culture, organizations can create the right experience for their clients across all stages of the product/service life-cycle. In other words, fantastic customer service is beyond plastic smiles and lip service, it is about proactively and consistently managing your customers' experience
At Learning Impact our Customer Experience Management Workshop provides organizations and their people a differentiated way of winning their customers with our content in the following areas:
The Mirror Principle of Customer Service

Creating a Service Culture

Developing Service Charters and Standards

Managing the Ecology of Service

Understanding Customer Expectations

The Governing Forces of Service Excellence

The Fantastic Service Equation

Developing a Service Strategy
We are available to support you in designing and implementing bespoke learning interventions targeted at building the capacity of service professionals in your organization and creating a service culture that reflects your organizational context and nuances. We also offer learning resources – Audio Books, Case Studies and Interactive ELearning Workshops in the area of customer service at www.bebetterbooks.biz.
Our team of specialist learning designers is available via email at: info@learningimpactmodel.com, or via telephone on +234 805 195 3276.