Work is like a scholarship – you are being paid to learn. In this knowledge age, the difference between individuals and organizations that succeed and those that do not is a function of how committed those individuals and organizations are to continuous learning and improvement. Organizations have a responsibility for creating a culture and an environment that supports learning, and individuals within organizations must rise to the challenge of continuous learning regardless of whether or not their organization fosters such a culture.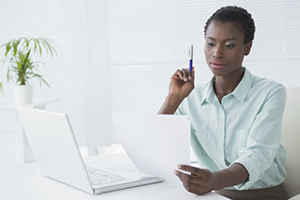 The focus and commitment to life-long learning and improvement ensures that individuals get better, are more productive, and this translates to higher levels of productivity and results for the organization. The challenge is always getting people to see that there is a direct relationship between what you learn, how you apply it and the results that organizations achieve.
At Learning Impact we are very clear about this relationship, and encourage our clients to tap into the immense power and potential that creating a learning organization portends for them through our Personal Effectiveness and Accountability Workshop that is designed to equip workplace professionals with case studies, techniques, tools and practices to enhance their effectiveness in these areas:
Redefining Success

The 10/10 Principle

Personal Accountability with the QBQ

Creating Alignment - The Triangle of Career Success

Personal Development - The Be Better Model

Creating a Learning Culture – The CLICK Model
We are available to support you in designing and implementing bespoke learning interventions targeted at enhancing the effectiveness and accountability of your people that reflects your organizational context and nuances. We also offer learning resources – Audio Books, Case Studies and Interactive ELearning Workshops in the area of creativity and innovation at www.bebetterbooks.biz.
Our team of specialist learning designers is available via email at: info@learningimpactmodel.com, or via telephone on +234 805 195 3276.